Microsoft upgrades Blue Screen of Death?
The death of the world famous Blue Screen of Death has been greatly exaggerated. According to Michael Kaplin's blog, when he installed Longhorn's Beta 1 on a Virtual PC he experienced the following Red Screen of Death.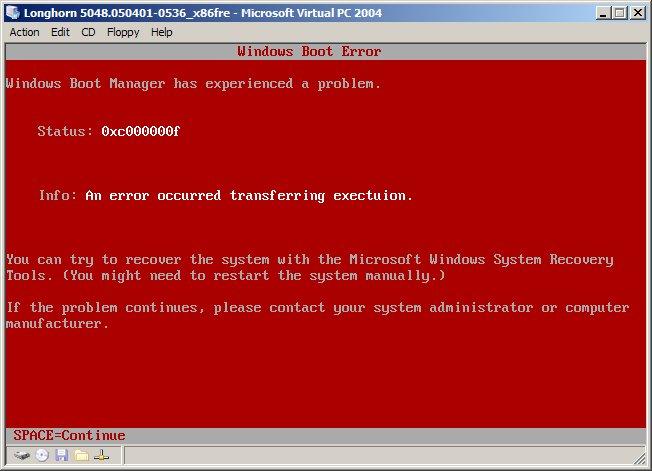 Apparently, Microsoft is introducing a new kind of "screen of death" for more serious problems….a Red Screen of Death. Don't worry, you don't need to delete your Blue Screen of Death screen saver from your PC quite yet as Microsoft will still be using Blue Screen of Death in Longhorn for normal system crashes.
What's interesting, Michael notes, is that a while back BBspot had a humorous article Microsoft: The Next 25 Years which "predicted" that Microsoft will introduce the Red Screen of Death in the year 2016. OK, it's not 2016 yet but their prediction may soon become a reality.